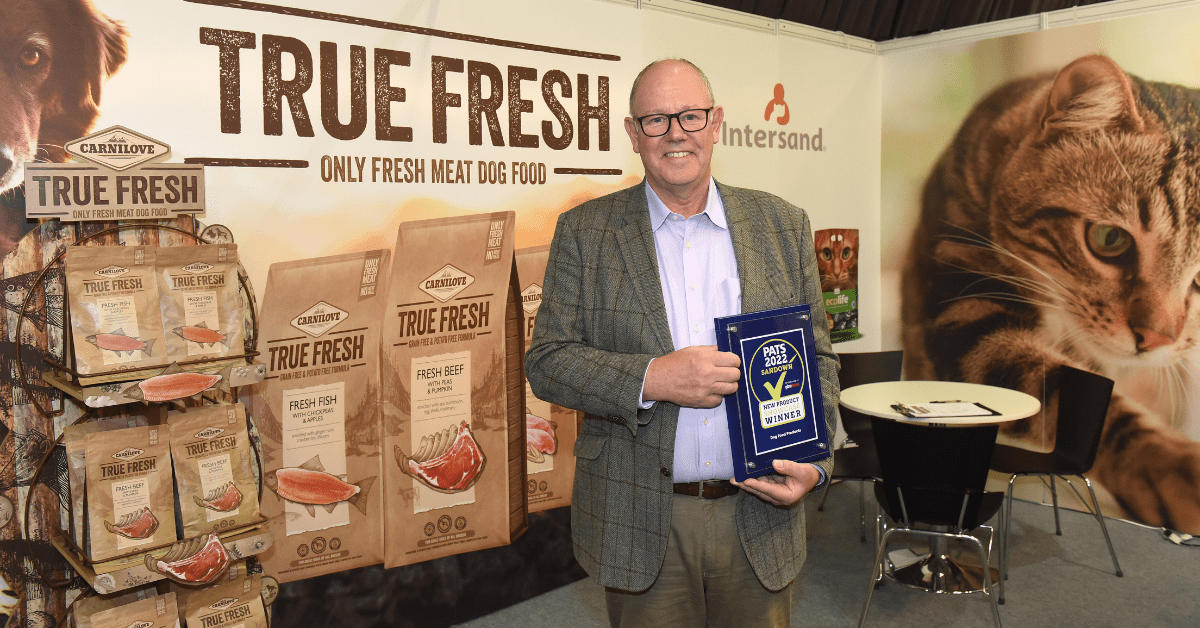 We are pleased to announce that Carnilove True Fresh won the New Product Award for Dog Food Products at this year's PATS trade show.
PATS is the UK's No.1 Pet Industry Exhibition which takes place twice a year, at Sandown in March and Telford in September. The winners of the new product awards are chosen by a team of expert pet retailers. Their decisions took into account a number of guideline criteria such as product innovation, design, quality, packaging, value for money and sustainability.
Judges said: "It's a great to see a potato-free dog food with excellent ingredients. This product comes in attractive packaging at a good price point."
The judges agreed that the New Product Showcase had produced a high calibre of entries with a tremendous amount of innovation. They were pleased to see such a wide range of products in the eight categories
Colin Rodger, Managing Director of BSB Products, the exclusive importer and distributor of Carnilove products in the UK, said 'While traditionally the main advantage provided by dry dog food was convenience, over time dog owners have come to take a genuine interest in the quality of the ingredients and the palatability as well. Carnilove's True Fresh food, made with fresh meat, ticks all the boxes'
These exciting new recipes from Carnilove are made possible thanks to innovative production methods producing pet foods from fresh meat. Gentle processing of the ingredients preserves the natural nutritional properties of the meat and ensures up to 70% greater palatability than ordinary dog foods.
You may already be familiar with Carnilove Dry Dog Food and Carnilove Fresh. Here's how the new recipes compare with these;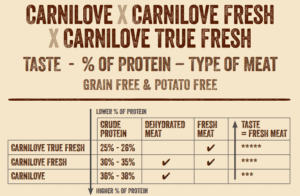 If you are interested in becoming a stockist for Carnilove True Fresh, or any of Carnilove's other ranges of dog foods, cat foods or treats, please contact the BSB Products Team on 01737 488400 or at sales@BSBproducts.co.uk