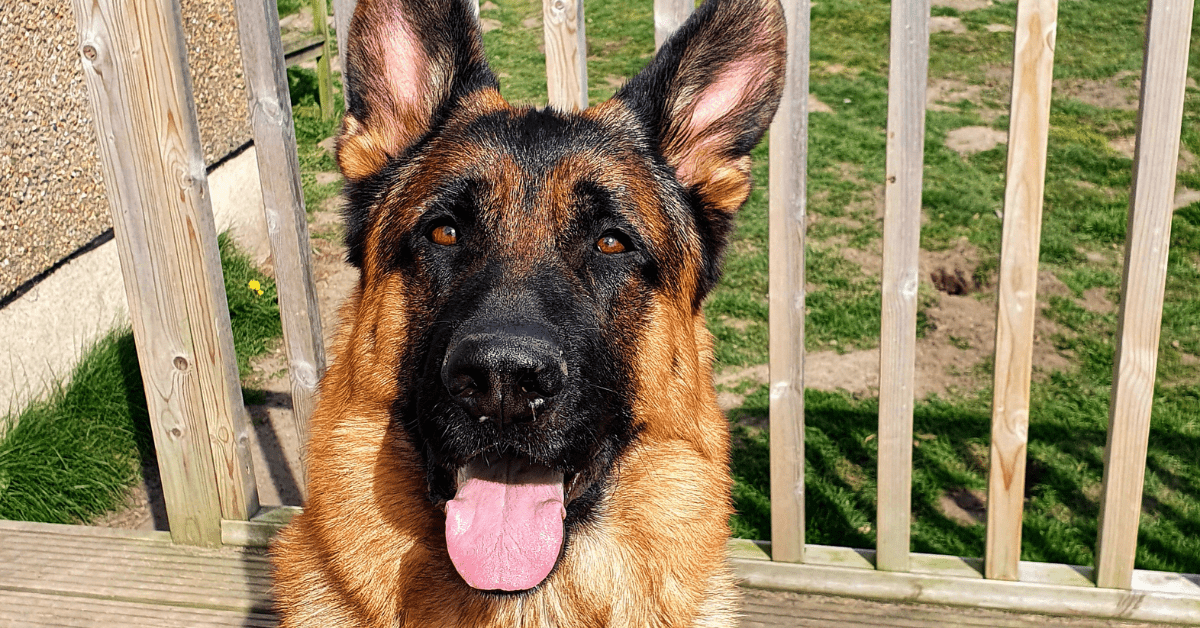 Dog flatulence can be a key concern for owners. We all know a dog that farts a lot, often clearing a room with a silent parp! It may be a comedy subject to others but, for owners, dog flatulence can be a major issue.
We look at a case study with Carnilove Ambassador Jac to examine this subject further. Jac is a well-built, active, male German Shepherd. He was not a 'foodie' dog and had some difficulty maintaining his weight. He had tried a number of different diets but none seemed to be the perfect fit for him.
Our nutrition team recommended that Jac start his transition with Carnilove Lamb and Wild Boar as this was the closest protein match to his current diet. Jac slowly transitioned to his new food and Jac's owner began to notice a difference. Jac's coat became shinier, he produced 'lovely poos', he began maintaining a healthy weight and loved the new food, keen to eat at meal times.
The one issue which still persisted was Jac's flatulence!
In Jac's case, our nutrition team were able to offer the following specific advice;
This is usually the result of some undigested nutrients which then moves to the back parts of the digestive system (large intestine) and then becomes "food" for various bacteria which form gases. Smelly flatulence occurs mostly due to undigested proteins.
 It is always important to accustom the digestive system (above all the gut flora) to new types of proteins hence we recommend a very gradual transition to new food. This can also happen if you move from lesser to better quality food or food with a higher content of protein. It can take time to learn to digest the new food properly.
 Occasionally a dog is unable to effectively digest certain types of proteins and it is better to consider switching to an alternative protein source.
Jac trialled Carnilove Duck and Pheasant formula and the results were great! The flatulence was gone. Jac's owner also reported that he was now even keener on his food and declared Carnilove Duck and Pheasant recipe to be his favourite food!
My dog keeps farting a lot – what should I do? Check out these common causes of flatulence in dogs
Wrong Foods
We are all guilty of occasionally feeding our pets 'human food' which we see as a little treat. However this can cause stomach upset and can cause some smelly situations! Formulated for the natural origins of dogs, Carnilove food and treats are high in protein and meat content, perfectly suited to your canine companion.
Overfeeding
Overfeeding can cause obesity in pets, a major contributor to further health issues, and digestive upset for your dog resulting in diarrhoea and smelly gas. The feeding guide of your chosen pet food is the best place to start. You can adjust up or down as required to maintain a healthy weight. Remember to factor in treats when looking at their daily diet – ideally these should not make up more that 10% of your pet's calorie intake.
Transitioning
Changing dog food too quickly, especially if your dog has been fed the same thing for a long time, can cause unwanted dog flatulence. Taking time to slowly transition your dog over a number of days can reduce any gassy side effects! How to change your dog's food? Start with 25% of the new food and 75% of the old, gradually increasing the amount of the new food. It may also help to pick a protein source that is similar to their current diet.
Sensitivities
Some dogs may have a sensitivity to a certain ingredient in the food. This could be a particular protein or it could be any of the other ingredients. We are often asked 'what is the best sensitive stomach dog food?' Each dog is different and we would recommend that you contact our nutrition team to discuss your dog's diet in detail.
There can also be a number of medical conditions which may be affecting your dog's digestion. If you are concerned that your dog is unwell, we recommend that you seek veterinary advice.
Follow Carnilove on Facebook, Twitter or Instagram to hear more about all of our dog ambassadors.
Read more: LUNA, Carnilove's new ambassadog