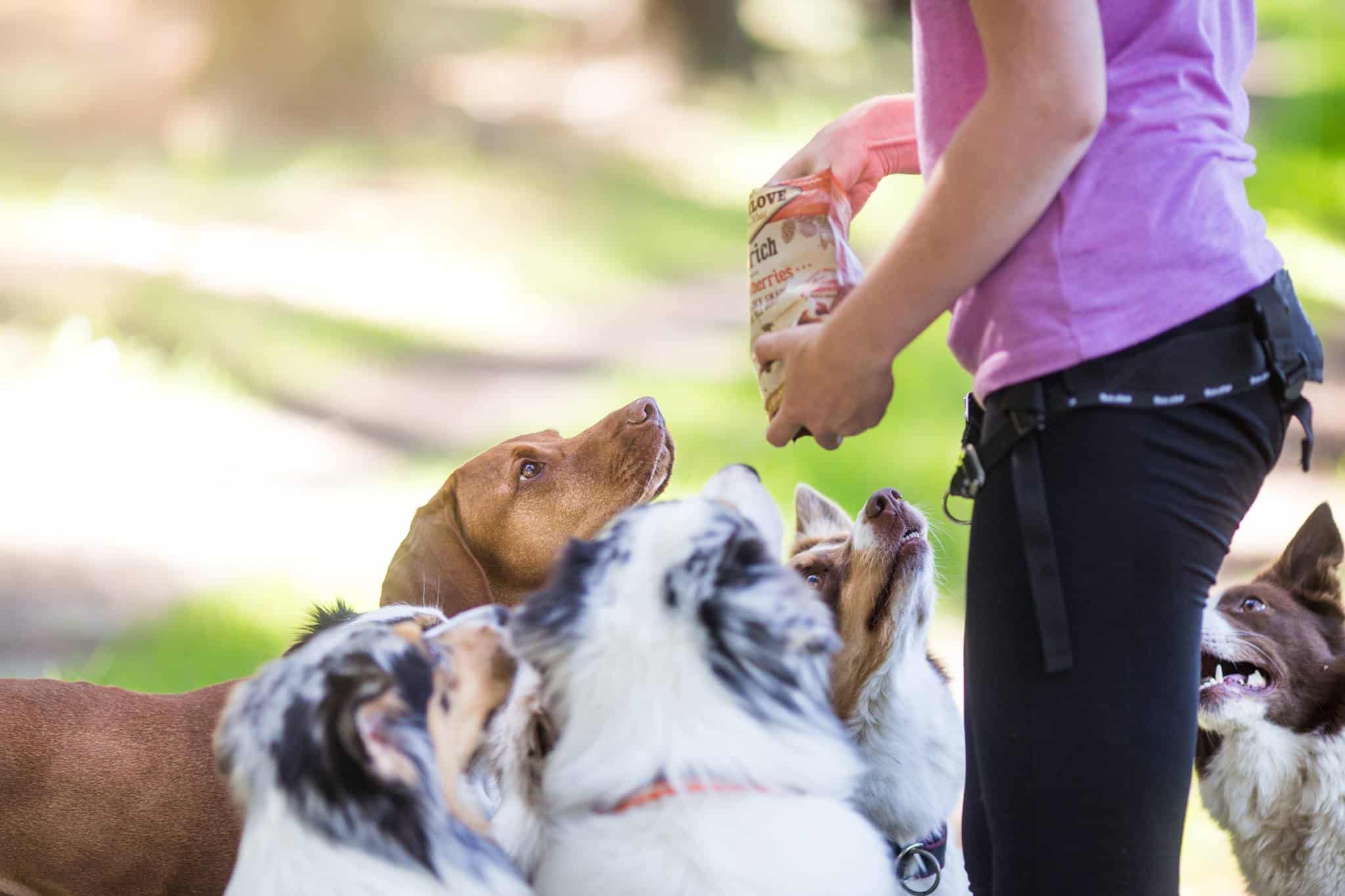 We all start out with the best of intentions when we take on a puppy or a new dog. Most of us will attend puppy classes and dog training, even going on to take part in agility, heelwork training or learning to be an assistance dog. We teach our dogs skills that will stay with them. Now is a great time for revisiting those skills and polishing up our basics using positive training techniques and remembering the importance of a good relationship with your dog
Leave it!
This is a useful command to teach your dog, whether it is leaving your sandwich which you have just placed on the coffee table or something your dog is showing interest in outdoors that could be harmful. It is always useful to be able to call your dog away.
Greeting visitors
This might be a little trickier if you live alone but it would be great to rope in an assistant if you have others in your household! Practising appropriate behaviour when someone arrives at your home will make life easier in the long run, although if your dog does find this very exciting we would advise not to practice ringing the doorbell too regularly for the sanity of others in your house!
Stay
This is another useful skill for everyday life. Perhaps you may have spotted a danger that your dog has not and you would like him to stay where he is until you are safely able to reach them.
Drop it!
Dogs are brilliant at searching out all sorts of things left by others on a walk, or occasionally stealing things they shouldn't. Making sure you can take these items back from your dog is very helpful.
Crossing the road
With current restrictions on movement in the UK, most people will be walking their dogs from home where possible. This means that you might be following the same or similar routes more often. It is great to practice safely crossing the road, especially if your dog is likely to get excited at the prospect of good sniffs on the other side! There are different ways that people like to train their dog to ensure they are safe, one of which is to ask your dog to sit and wait whilst you assess the traffic situation before moving to cross the road.
Toilet on command
Your dog may have mastered toilet training when they were a puppy, but another useful skill is to be able to ask your dog to toilet on command. If you are in a situation where you only have access to a suitable toilet area at certain times of day, or you ever need to collect a urine or stool sample from your pup, you will be grateful you spent the time teaching this command.
Carnilove treats provide a great high-reward incentive when training your dog. They come in a variety of different tempting flavours, in both crunchy and semi-moist formats which easily break up into smaller pieces if required.
SHOP NOW: Carnilove Dog Treats or Carnilove Cat Treats
READ MORE: Games to play with your dog
READ MORE: Check out these great resources for further information on dog training:
Kennel Club Good Citizen Scheme