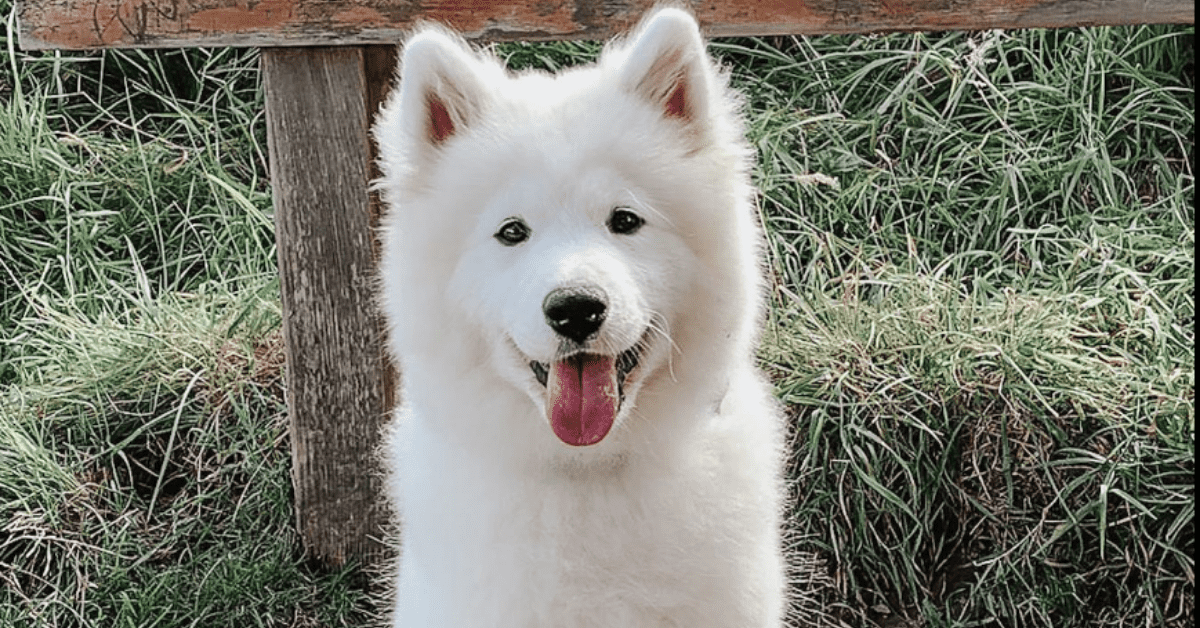 We recently ran a search for a new dog to join our Carnilove ambassador pack. Fighting off tough competition from a stack of deserving entries, our new ambassador Luna was voted top dog.
Luna is a seven-month-old Samoyed who loves sharing tales of her adventures through her social media accounts on Facebook and Instagram. We asked Luna's owners to tell us how they decided this lively puppy was right for them.
The right time to own a dog
"As a couple we always wanted a dog, but felt it was unfair when we didn't have a large amount of time, especially to dedicate to training in the early stages. Our careers didn't allow us to spend a lot of time with a dog. Through a change in work and a large period of time spent working from home during the lockdown, we both suddenly had those things."
Deciding which dog is right for you
"We are involved in volunteering with the Air Cadets – which involves taking young people on expeditions, rock climbing, canoeing etc. We also enjoy adventuring on our own, so we wanted a dog that was as at home in the outdoors as we are."
"We always wanted a Samoyed. As a breed they are simply incredible; not just their beautiful appearance, but their amazing temperament, their desire to be part of the family and their lust for the outdoors. We did extensive research on Samoyeds, so we knew we would be committing to a lot; daily brushing, long walks and an 'independent streak' often associated with the breed. However we were very satisfied that a Samoyed was the dog for us."
 Finding a breeder or adopting from a rescue
"We believe rescuing is important, and have done our bit to support the Samoyed Rescue Society (and will continue to). We felt that a rescue Samoyed would not be suitable for us as first-time Samoyed owners and that getting a puppy to raise and learn about the breed from would be best.
Initially we set about contacting all the breeders on the Kennel Club assured breeders website, as well as the breed associations for Samoyeds. We were lucky enough to be signposted to a breeder and were able to add Luna to our family (as well as meeting Luna's Mum and Dad)."
 Making the most of lockdown
"Due to lockdown we were able to spend all day every day with her, working on her training, and even post-lockdown, we don't leave her home alone ever, which is perfect. We are planning to get a second Samoyed once Luna has a grown up a bit and may well choose to provide a home for a rescue."
How do you decide which dog food is right for Luna? 
"Initially we considered raw feeding with Luna, however, given the nature of trips and adventures we will be doing throughout her life, it is not practical or possible to carry large amounts of raw food with us and as such we decided this was not for us.
We decided we would only consider the best quality dog food for Luna and have a strict checklist:
Grain-free
Potato-free
Minimum of 70/30 – 70% meat to 30% fruit and veg, ideally 80/20.
For us, having a high quality dog food that was portable for when we start taking Luna away on trips was our absolute priority, and having a variety of flavours and tastes to rotate between was crucial as well.'
Carnilove dog foods are created to fulfil your dog's natural love of meat whilst also providing the best nutrition. Luna is currently eating Carnilove Puppy Salmon and Turkey recipe. She will also be testing out a selection of tasty Carnilove Treats and Wet Food Pouches.