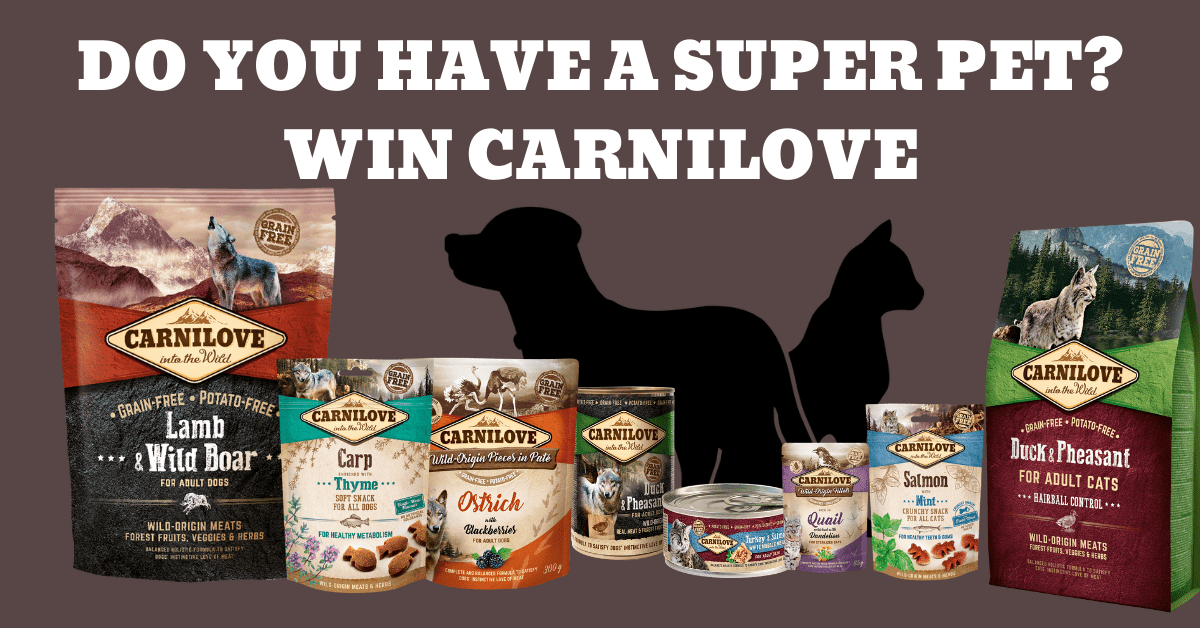 Tell us your pet's superpower to win Carnilove goodies!
Sometimes it's the small things in life that make us the happiest. Our cats and dogs seem to have superpowers when it comes to supporting us, calming anxiety and taming loneliness. Whether it is something silly they do to make you laugh or being by your side to comfort you when you are feeling down, our pets often keep us going even in the toughest times.
During lockdown in the UK many of us felt the pleasure of being able to take our canine companions out for a walk or felt lucky we had a purring cat keeping us company at home.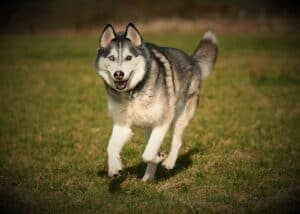 For Carnilove ambassador Balto the change of pace has taken some adjustment. Usually out and about taking part in local shows or carrying out his 'Pets As Therapy duties', Balto has been keeping himself busy. His owner Sandra told us ' Balto The Pawsome Therapy Husky is my soulmate. Throughout this pandemic he has been my constant and only companion. To keep us both sane we have worked towards and achieved a number of Trick Dog Awards. Huskies are not known for preforming Trick/Obedience tasks, they are independent dogs, so our journey together has been full of laughs and treats. His ability to make me smile on the darkest of days has helped me through these strange times. Dogs are family and, as a family, we will get through this all together'
Photo: Through The Lens Photography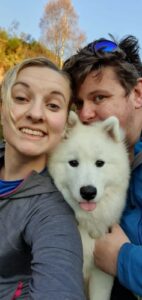 New Carnilove ambassador Luna is emotionally insightful. Owner Chris told us 'My wife Emma is a Police Officer and has to deal with tough situations on a daily basis. Luna ALWAYS knows when Emma has had a bad day: on the worst days Luna never leaves Emma, spending all evening curled up with her. But even if one of us simply sheds a tear during a sad moment in a movie, Luna will check in to see if we are ok. As a teacher, Luna has supported me at home during the last 12 months, giving me space to teach, but making regular appearences to make sure I'm ok. She is the best companion and family member to both of us; we couldn't imagine our life without her.'
Tell us about your super pet and you could win Carnilove goodies! Visit our Facebook page, or tag @CarniloveUK on Instagram to enter.
Competition Rules:
The promoter is BSB Products Ltd, whose registered office is Bancroft House, 10 Bancroft Road, Reigate, Surrey, RH2 7RP.
The Judge's decision is final
Prizes can only be dispatched to a UK postal addresses
You may enter as many times as you like. Entry is free.
No responsibility can be accepted for entries not received for whatever reason
One cat and one dog winner will be selected. The prize for the dog winner will consist of 1 x 1.5kg bag of Carnilove dog food, 2 x bags of Carnilove dog treats, 6 x Carnilove canned wet dog food. The prize for the cat winner will consist of 1 x 2kg bag of Carnilove cat food, 2 x bags of Carnilove cat treats, 1 x Carnilove cat pouch multipack.
No cash alternative or other alternative prize will be available on entrants' request.
BSB Products Ltd reserve the right to amend these rules at any time. Entry in this competition implies acceptance of these rules
Images submitted for the competition may be shared to our social media channels and websites. By entering you are giving permission for these images to be used.