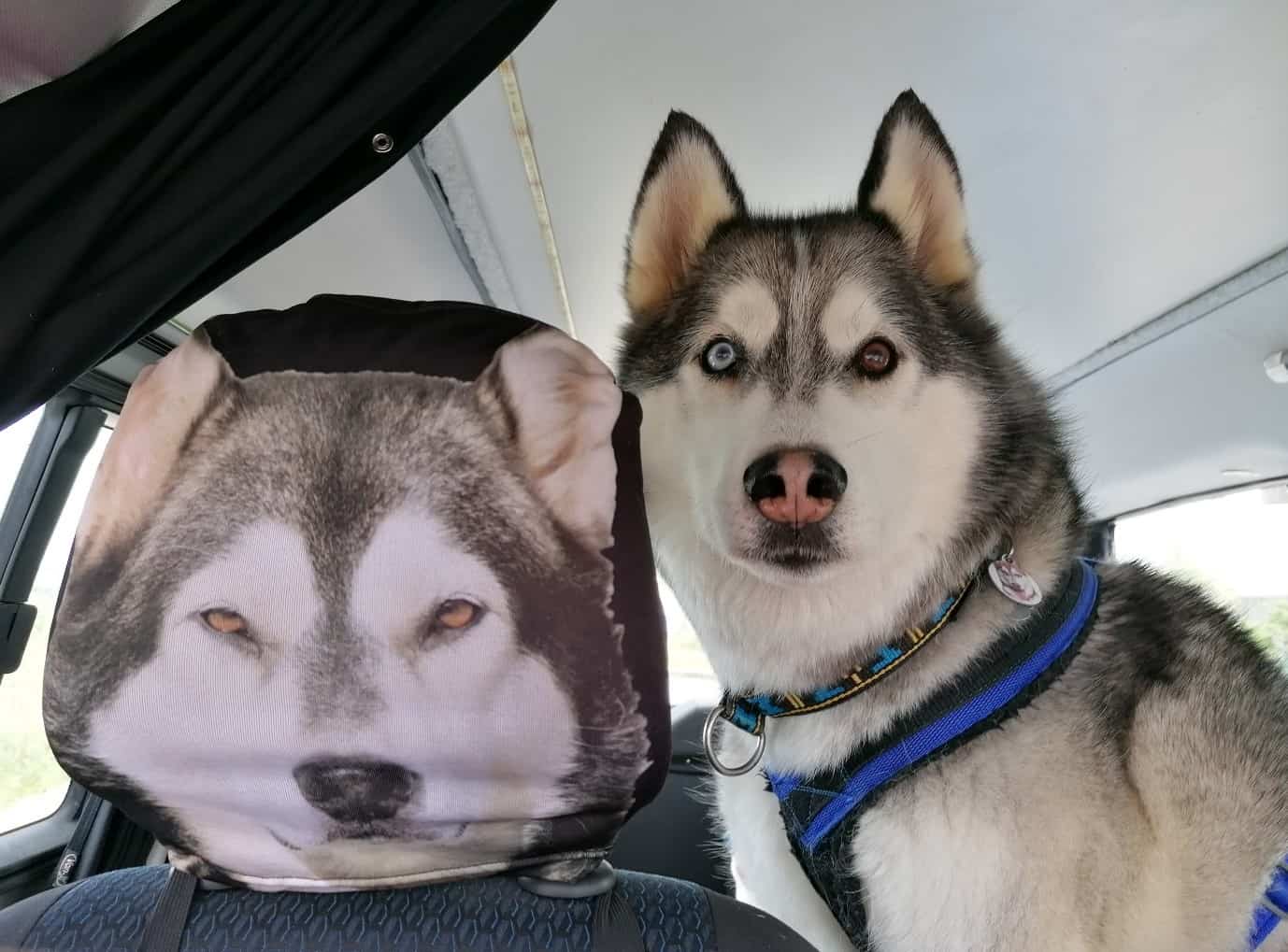 This time of year is normally the 'summer holidays'. This year many of us are considering a 'staycation' rather than a 'vacation' or perhaps taking the time to catch up with friends that live further away that we haven't seen for a while. The bonus of staying in the UK is that is makes it easier for our pets to come on holiday with us!
Carnilove Ambassador Balto often travels all over the UK for his PATS duties, taking part in fun shows and supporting the Siberian Husky Welfare Association.
We asked Balto to share his top tips for travelling a longer distance in the car:
1 Safe and secure
Mum says it's the law that I am safe in Kermit [our vehicle] when on my adventures so I must be secured in my travelling mancave or wear my harness and attached to the seat belt point.
2 Keep hydrated
Mum always carries fresh water for me.
3 Bring a blind
If it's hot and sunny she uses a blind to keep the heat directly hitting me.
4 Never leave me unattended
I'm never left alone in the car, but especially not on warm days. Even leaving windows open does not keep me cool when it's hot and she doesn't want me to die ?.
5 Take breaks
On long journeys mum stops for comfort breaks for us both. It's nice to stretch my legs too.
6 Bring toys
Mr Croc O'dial, ? my cuddley fwiend is always taken on my adventures.
7 Bring a blanket that smells familiar
I take a familiar blanket with me for stays in hotels so I can settle quickly, knowing it's my 'bed'.
8 Bring your normal food
And obviously I take my Carnilove food and treats. Mum knows they are tried and tested and I lub them.