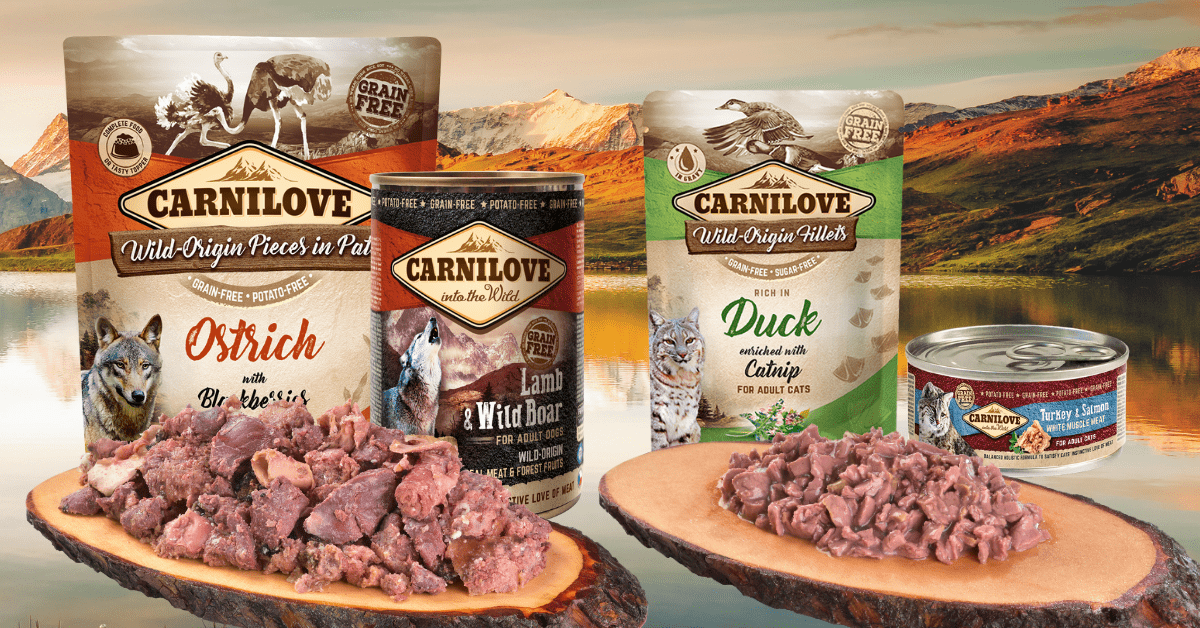 Even though we tend to see them as our furry little friends, deep down inside, our pets are ferocious carnivores. And carnivores need meat.
All Carnilove foods are formulated with respect for the natural origins of cats and dogs, containing lots of meat supported by beneficial fruits, veggies and herbs. Carnilove wet food is available in both cans and pouches, so which will suit your pet best?
Dogs
Carnilove canned wet food for dogs contains 67% wild-origin meats with no potato, rice, other grains or fillers. The chunky texture and inclusion of meat and organs make them an enticing option for any dog, whilst providing all the nutrients your pet will need. Available in five popular formulas for dogs and one for puppies, each type of meat used has been selected for its digestibility and benefits.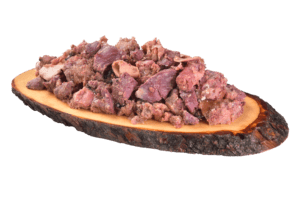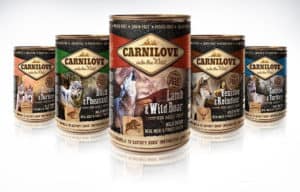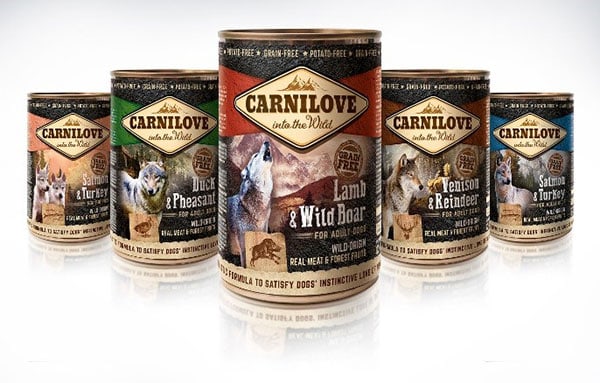 The new Carnilove pouches with pieces of wild-origin meat in paté for dogs contain 85% meat and are available in a 300g pouch. They are easy to transport if you are on the go and their soft texture is perfect to use with suitable interactive feeding toys. With a range of eight appealing flavours such as Ostrich with Blackberries and Buffalo with Rose Petals they are a great way to give your dog variety in their diet and can be used as a complete food or a topper for kibble.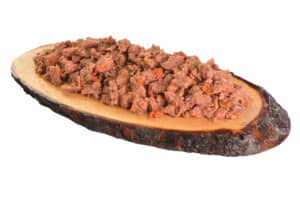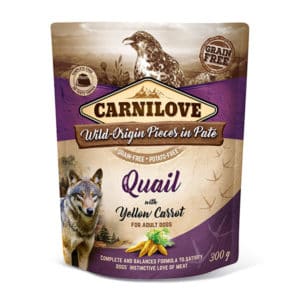 Cats
Carnilove wet food cans for cats are packed with white muscle meat with small amounts of liver and heart to satisfy your cat's instinctive love of meat.  Available in four delicious formulas for cats and Turkey & Salmon recipe for kittens. All varieties are grain- and potato-free, exactly as the natural diet of your cat would be.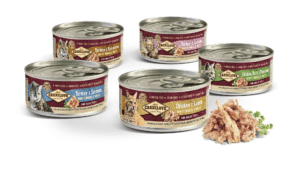 Containing 85% meat, the new Carnilove wet food pouches for cats are available in six tempting flavours for cats and one for kittens that will entice even the fussiest of felines. These pouches contain  meat pieces in a gravy, offering your cat two textures to enjoy. These pouches are also available in a multipack which contain four popular flavours to give your cat a variety of options to choose from!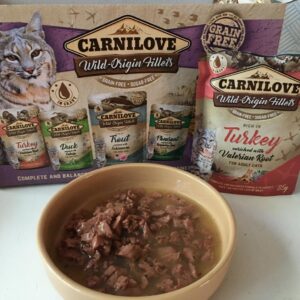 All Carnilove wet foods can be fed as a complete diet or combined with your pet's favourite dry food to add variety to their diet.