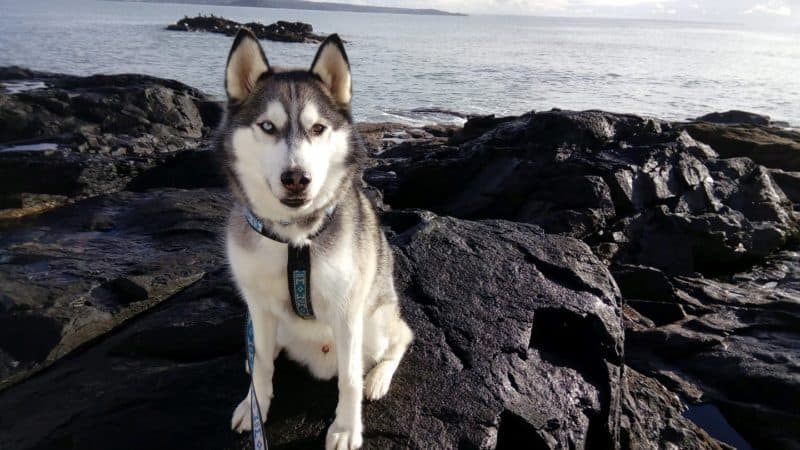 BSB Products, the exclusive importers and distributors of Carnilove, today announces that it has appointed its first-ever Carnilove dog ambassador. Balto is a six-year-old Siberian Husky who was rescued as a puppy and has since become a therapy dog as well as working diligently to promote rescue dogs and the Siberian Husky breed.
At eight months old, Balto was in a dog shelter and just two days away from being euthanised before The Siberian Husky Welfare Association stepped in. They found him a foster home at the eleventh hour and Sandra, now Balto's owner, initially met him when she was involved in transporting him to his temporary home. "I was amazed by Balto's sweet and gentle nature when we first met; he was so calm and quiet on the long car journey to his foster home." Sandra tells us. It really was love at first sight, so Sandra applied and was approved to adopt him.
Sandra and Balto lead very busy lives. As well as entering lots of fun dog shows, this perceptive Husky also supports and comforts children, the elderly and the poorly as a TDN (Therapy Dogs Nationwide) therapy dog.
Colin Rodger, Director at BSB Products explains why Balto was chosen as Carnilove's first dog ambassador: "Carnilove perfectly balances the needs of dogs versus what they crave with exceptionally tasty food and treats that contain all of the nutrients that they require. Balto entirely echoes this ethos with his dedication to work, rest and play." Colin continues "Balto captures everything that a dog should be, he's plucky, gentle, lively, kind, sensitive and, most importantly, a loyal friend. His journey from an unwanted, unchipped pup to a dog that provides comfort and distraction in care environments and the wider community makes him a champion in our eyes."
To find out more about Balto, follow Carnilove on Facebook, Instagram or Twitter for regular updates!