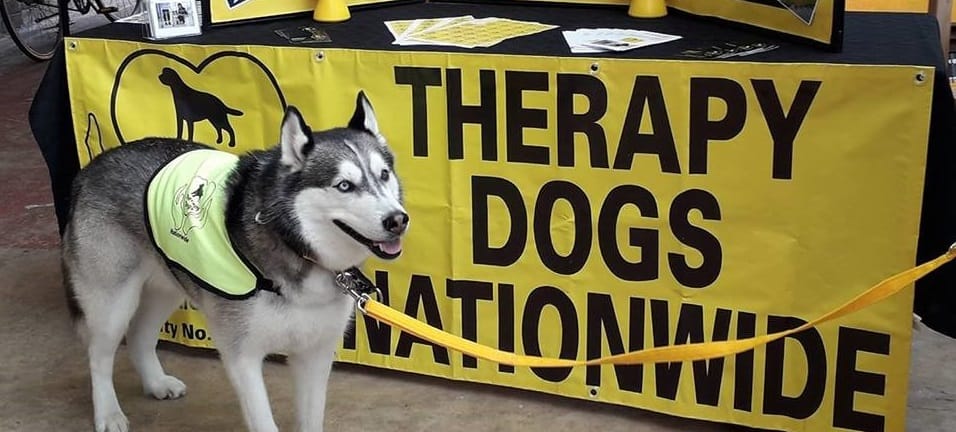 When we began the search for our first-ever Carnilove dog ambassador earlier this year, we were looking for an animal and owner that truly captured what a 'Carnilove Dog' is. All dogs need love, warmth, exercise, stimulation, routine and, of course, an exceptional diet. As owners it's our responsibility to provide all of this. A 'Carnilove Dog' responds to this care, bringing something special to the people around them.
When Balto's owner, Sandra, entered our brand ambassador competition we realised that the love and time she dedicates to her beloved Husky would resonate with dog lovers up and down the country.
Sandra first met Balto when he was eight months old. He had been rescued by The Siberian Husky Welfare Association (SHWA-UK) from a dog shelter where he was just two days away from being be euthanised. SHWA-UK had found him a fosterer and Sandra had volunteered to be one of the drivers to transport Balto to his new foster home at the other end of the country.
The minute she met Balto Sandra was charmed by his sweet nature and surprised by just how calm and quiet he was in the car. Sandra already had an older husky, Keira, and wasn't looking for another dog but she couldn't help but connect with Balto. Unable to say goodbye permanently, Sandra applied and was soon approved to adopt Balto.
Sadly, Keira died a year or so after Balto arrived. Now, with more time on her hands, Sandra began entering Balto into various dog shows for fun, which he loved. He's shown real potential in agility and participates in trick training classes (which is unusual for a Husky!). He also enjoys disobedience classes (as Sandra calls them, because Huskies are notoriously stubborn!) and has tried his paws at fly ball and long line scent work. He loves a challenge and trying different things.
Not one to rest on his laurels, five-year old Balto has also gone onto become a therapy dog with Therapy Dogs Nationwide (TDN). In this role he visits old people's homes, day centres, schools, elderly psychiatric wards and gets involved with mental health awareness training days. In his (limited!) spare time, he works to promote both rescue dogs and the Siberian Husky breed at events such as Discover Dogs.
This life helps to keep Balto happy and healthy and is clearly very fulfilling for Sandra as well. Sandra has to keep Balto motivated through training, shows and in his role as a therapy dog so treats are essential. Carnilove semi-moist treats are perfect; they're not greasy or flaky so can be kept in pockets or hands without leaving crumbs, oil or smell. Even though the treats are very small, they can be easily broken into three. This is just as well because everyone that Balto meets or helps likes to reward him, and he thoroughly enjoys it too!
Sandra is very careful to make sure that Balto's not overfed and he maintains a healthy weight so any treats he is fed throughout the day are offset with a smaller evening meal. For his main meals Balto loves all of the Carnilove recipes, both kibble and wet food, but his particular favourite is Salmon.
When he's not out meeting people, training or competing in dog shows, Balto's favourite thing to do is to retreat to what Sandra calls his 'man caves'; a selection of soft crates in his bedroom. The doors are always open but it takes quite a lot to prize Balto out! We think that this wonderful Siberian Husky richly deserves his downtime…