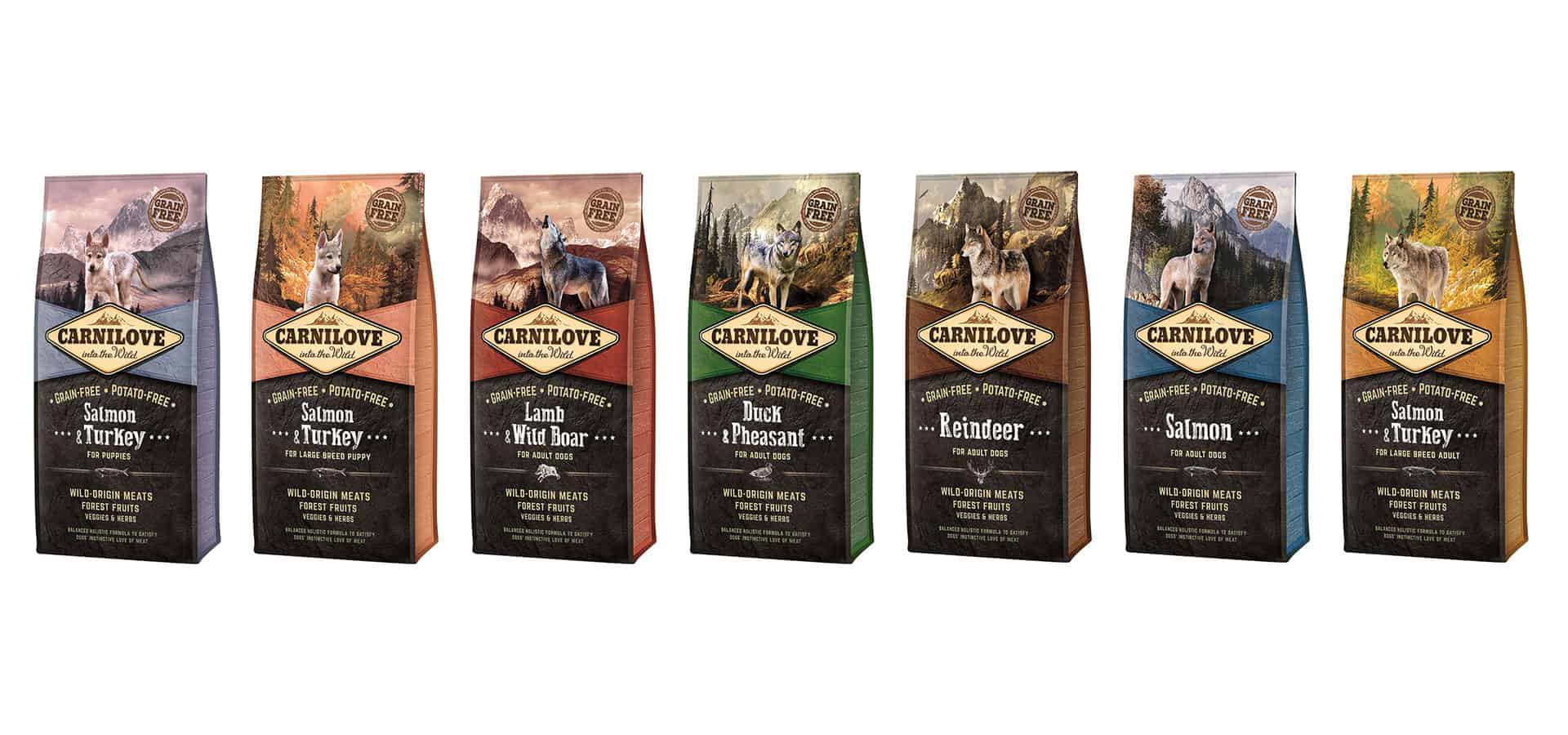 CARNILOVE Now Available in the UK
Carnilove foods are grain-free and potato free and formulated with respect for the natural origins of dogs.  The product range includes carefully selected wild-origin meats which correspond to the composition of natural prey.  Recipes include Duck & Pheasant, Salmon, Lamb & Wild Boar, Reindeer and Salmon & Turkey, all with 70% meats and 30% forest fruits, vegetables and herbs.
Whilst the wild-origin meats provide quality sources of protein the forest fruits, vegetables & herbs provide nutrients, fibre and vitamins.  Fruits & herbs are rich in anti-oxidants supporting cell protection and boosts the immune system.
Carnilove ingredients also include chicory root & sea algae supporting cellular immunity and crustacean shells which positively effects the condition and mobility of joints and ligaments.  No chemicals, preservatives or colourants are added to the ingredients.
Carnilove contains only the highest quality ingredients and, even so, the product range is priced very competitively.  Available in 1.5kg and 12kg bags, Carnilove Adult Duck & Pheasant has an SRP of £7.95 & £47.95 respectively.
Carnilove – Into the Wild!  Share the adventure!