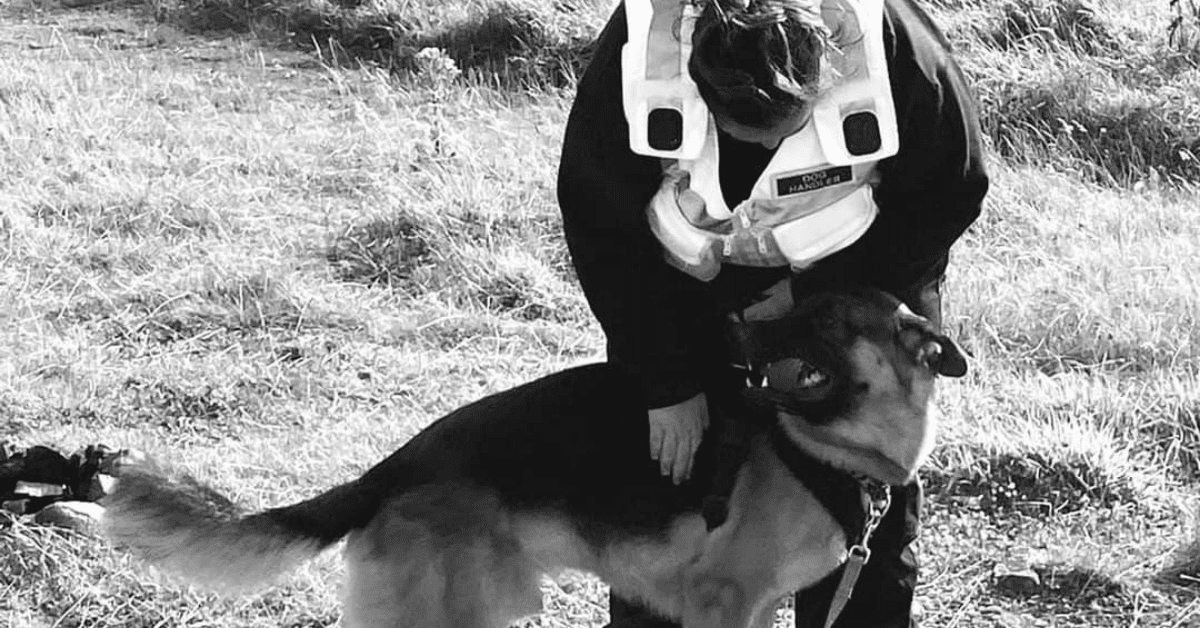 K9 Search Services Scotland is an all-volunteer, non-profit organisation providing K9 search resources, upon request from Police Scotland, other responsible agencies and families of the missing, to assist with the rescue or recovery of missing dogs or people.
German Shepard, Jac, is a member of the search team and the latest dog to join our Carnilove pack. We spoke to his owner Karen to find out more about what goes into becoming a search dog and how Carnilove dog food supports Jac be to be at his best.
How did you get into search training?
"I knew Jac wanted a job from a young age. We went to K9 Manhunt and ScentWork Scotland when he was four months old and tried scent work and, although he was good at it, it didn't seem to excite him. So I waited until he was nine months old and we tried mantrailing, which he loved!. After lots of training we joined the K9 Search Services Scotland search team, where Jac trains three weekends out of four."
Scent work is the way in which working detection dogs locate a scent and communicate to the handler that the scent has been found. Scent work can also be learnt for fun or as enrichment.
Mantrailing is a sport as well as a search and rescue skill. Working as a team, the dog and handler must follow a scent trail to hunt down a missing person or animal.
What do you enjoy about this type of training and work?
"Jac enjoys himself and the different environments we find ourselves in, whether that's on a call-out, training, or being with the people in the team. I also love watching the other dogs working and how the different breeds work in their own distinctive way."
How would you recommend getting into these kind of activities?
"Any dog can do them no matter the size or age. If you are located in Scotland, K9 Manhunt and Scentwork Scotland run workshops and a fortnightly club. Try running an internet search for 'mantrailing' to see there your closest trainer is. You don't need lots of things – just a harness, a 10m training lead and a toy or high-reward treats, the Carnilove ones are great!"
How did you meet Jac and become his owner?
"I'm super lucky to be there from the start with Jac as I bred him. Jac was born on Thursday 7th June 2018 at 1am. He was the first born of a litter of four."
What makes Jac so well suited to search work?
"German Shepherds love having a job to do. Jac is very easy going and loves nothing more than to cuddle up on the sofa with you, but when he sees his harness he becomes excited about getting to work. When he has his harness on he does things he wouldn't normally do like jump over fences, because he is so eager to please."
What are the important things you look for in a dog food for Jac? 
"With Jac being super active, I need a food that will help keep weight on and refuel him, especially if he has been out on a call. Jac needs a high-protein and high- fat diet: he particularly loves Carnilove Lamb and Wild Boar. I also want a food that isn't full of colours and fillers. Jac can be fussy about the size of the kibble, just because he is a big dog doesn't mean he wants to eat big bits of kibble. Most off all I want him to like the food he eats and have the best he can at a good price."